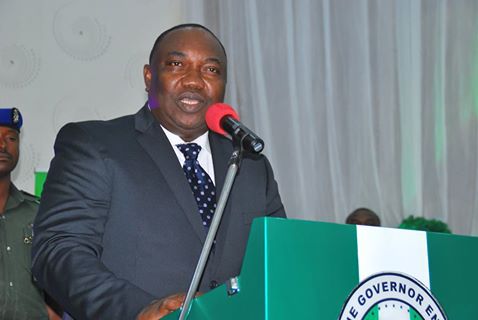 Governor Ifeanyi Ugwuanyi says Enugu state would be more rapidly developed if citizens of the state, home and abroad, contribute meaningfully to its growth, rather than leave it, solely in the hands of the government. The governor disclosed this while receiving hospital equipment worth over N20m (twenty million naira) donated by an Enugu State indigene, based in Abuja.
Correspondent Carl Ofonye reports that the items were donated by a public-spirited individual who runs Omeds Surgicals Limited in Abuja but wants the best for the health sector in his home state. He was delighted to be playing a role in assisting governor Ifeanyi Ugwuanyi to deliver quality health care in Enugu State.
Enugu State Commissioner for Health Ekochin Fintan received the equipment on behalf of the governor and thanked the donor for the gesture. He promised to deploy the equipment in places they will be most useful to residents of Enugu State.
He appealed to other indigenes of Enugu State who have the means to assist the state to emulate thespirit of philanthropy.
He stressed that the pace of developing the state will be faster when all stakeholders contribute their quota in as many ways as possible.