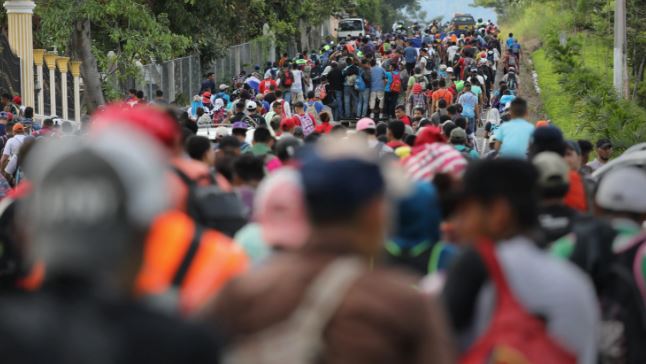 Mexico Fed. police take steps to close temporary migrant shelter
Federal police have taken steps to close a temporary migrant shelter in Mexico's city of Tijuana.
The closure came on Wednesday, with dozens of U.S-bound people who had been staying there for three days calmly moving out.
Priest Alberto Rivera, who runs the Agape migrant shelter, was there to lend a helping hand, offering to house the migrants at his refuge.
The arrival of several thousand migrants in recent months, many fleeing poverty and violence in Honduras, has challenged Mexico's new president to make good on pledges to protect migrants in Mexico, just as the United States makes it increasingly hard for them to cross the border.