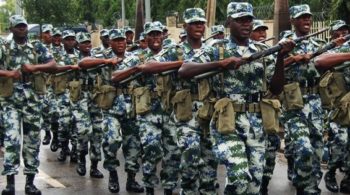 Security personnel have been advised to be discreet when it comes to sensitive information about the country especially those related to the fight against terrorism.
The Assistant Commandant of Civil Defence, Waheed Popoopla, disclosed this at the induction training for new students of the Institute of Security Management, Abeokuta.
He also appealed to Nigerians to be patriotic and show serious commitment to national security.