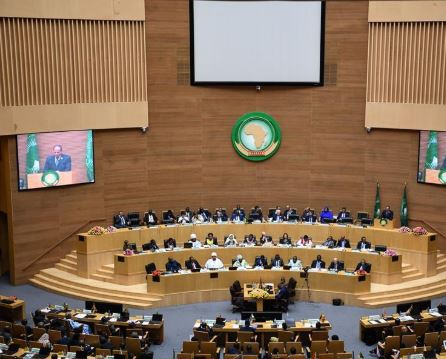 AU summit: forced displacement, security in Africa top agenda
The 32nd African Union summit of heads of state kicked off on Sunday in Ethiopia's capital Addis Ababa.
The summit is to deliberate on pressing issues of the continent including forced displacement, peace and security among others.
The two-day session of the AU heads of state will also deliberate on issues related to the ongoing AU institutional reform and continental free trade area among other continental projects and initiatives.
Chairperson of the African Union Commission, Moussa Faki Mahamat, in his opening remarks, said it was important to tackle more deeply the root causes of the issue of forced displacement in Africa.
On his part, UN Secretary-General Antonio Guterres underlined the need to strengthen the UN's support to peace-keeping action in Africa.