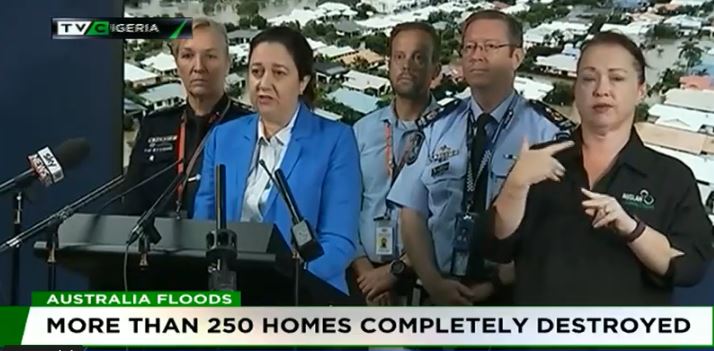 Australia: More than 250 homes completed destroyed by floods
More than 250 homes in north eastern Australia are now 'completely uninhabitable' due to the catastrophic flooding which swept through the region.
Queensland Premier Annastacia Palaszczuk who announced this said about 750 other homes in the badly-hit Townsville area were severely damaged' after being assessed by the authorities.
More than 1,100 people had to be evacuated on Monday, February 4 after authorities opened the dam gates of overflowing rainwater reservoirs.