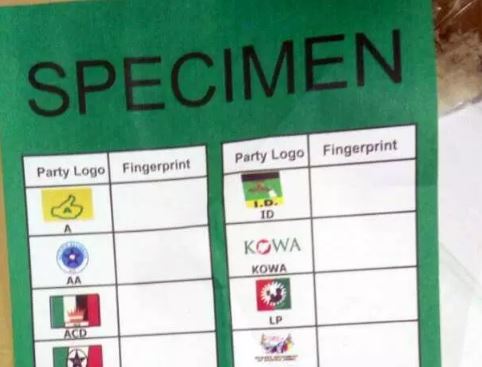 Independent National Electoral Commission (INEC) has dispelled the rumours that the ballot paper to be used in the 2019 election is finger sensitive.
INEC on its twitter page stated that any finger can be used for marking a ballot paper.
The essence is to avoid casting an invalid ballot considering the increase in the number of registered political parties. It's expected that the blank square space to thumbprint would be smaller.
"Ballot Paper is not Finger Sensitive"#NigeriaDecides2019 pic.twitter.com/CULA6fJMfZ

— INEC Nigeria (@inecnigeria) February 12, 2019