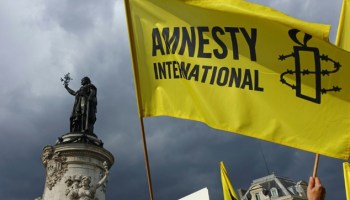 Amnesty International said at least 60 persons were killed in the recent Boko attack in Rann, a border town in Borno state.
The organisation said it gathered from satellite images that "hundreds of structures" were burnt down during the attack which occurred in January.
Amnesty quoted witnesses as saying soldiers "abandoned their posts the day before the attack."
The organisation's director in Nigeria Osai Ojigho said they have confirmed that the attack on Rann was the deadliest yet by Boko Haram which left at least 60 people dead.
They insist the attack on civilians who have already been displaced by the bloody conflict may amount to possible war crime, and those responsible must be brought to justice.