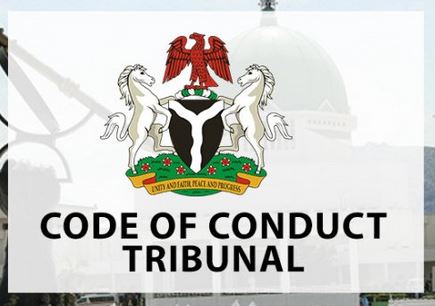 The ongoing trial of Justice Walter Onnoghen at the CCT has been adjourned indefinitely.
The tribunal said its decision to suspend the trial was based on the order of the Court of Appeal in Abuja.
Only the CCT Chairman and the third member of the panel, Julie Amabo, attended the sitting.
The second member of the panel, William Agwadza Atedze, was absent.
It will be recalled that Mr. Atedze had openly disagreed with the Tribunal's Chairman over the procedure adopted in trial of the suspended CJ