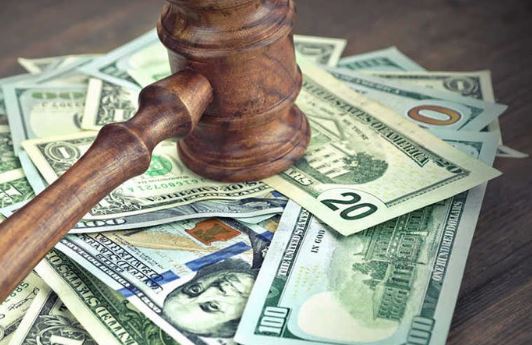 Contractual breach: London Arbitration Tribunal fines Nigeria $8.9 billion
A London Arbitration Tribunal has awarded $8.9 billion fine against Nigeria in favour of a British firm, Process and Industrial Developments Limited.
The fine comes from a judgement debt of $6.6 billion in damages plus $2.3 billion in uncollected interest, calculated at $1.2 million a day.
Report says if Nigeria fails to pay the judgement fine before February 15, the British firm could enforce the award against the country by seizing its assets in the United Kingdom.
The fine emanated from the contractual breach by Nigeria through three previous administrations of Presidents Olusegun Obasanjo, Umaru Yar'Adua and Goodluck Jonathan.
Process and Industrial Developments Limited and the Federal Ministry of Petroleum Resources had worked a contractual obligations on gas supply and processing.