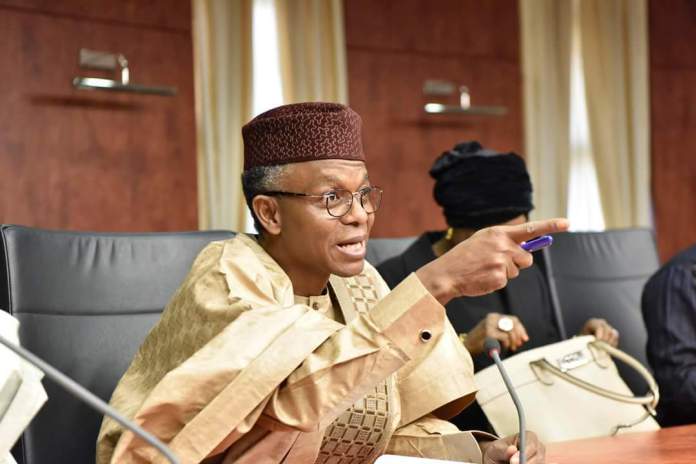 Governor of Kaduna state, Nasir El-Rufai, has denied calling for hostilities against international observers during the general election.
El-Rufai rather urged the international observers for the election to remain monitors and not interfere in the process.
He also told journalists in Kaduna that the Peoples Democratic Party is considering what he dubbed the Venezuelan option to the polls.
The European Union Election Observation Mission (EU EOM) had on Wednesday replied the Kaduna State Governor over the alleged threat to some international bodies that interfere in the forthcoming elections
Its observers, it said, were duly invited for the February poll by the Federal Government.
The EOM said its observers are always impartial and do not interfere in the electoral process.
The EU EOM, in a statement in Abuja, said: "Security of EU observers is of paramount importance, and will remain under constant review.
"We are aware of the comments by the Governor of Kaduna about non-interference by foreigners during a talk show on the elections on Tuesday, 5th February.
"The EU only deploys an election observation mission when it is invited to do so by the authorities of a country. The EU has been invited to observe all of the general elections in Nigeria since 1999. Thus, this is the sixth time the EU is observing elections in Nigeria.
"The Independent National Electoral Commission (INEC) invited the EU to deploy an observation mission for the 2019 general elections.
"EU election observation missions give commentary and analysis, and make recommendations about the electoral process. EU election observation missions are impartial, do not interfere in the electoral process, and operate according to a strict code of conduct."
Notwithstanding, the EU said its observers will continue to do their work while their security remains under constant review.