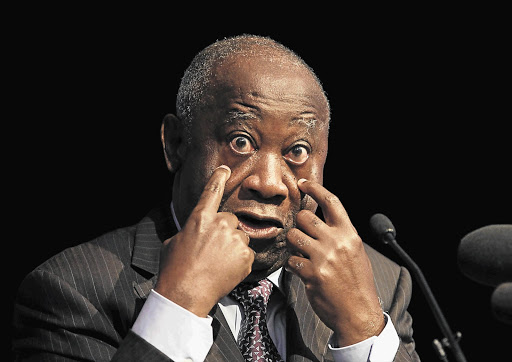 Ex-Ivory Coast president, Laurent Gbagbo, freed by war crimes court
The international criminal court (ICC) has freed the former Ivory Coast president, Laurent Gbagbo after his shock acquittal in January on charges of crimes against humanity.
Supporters sang and waved flags in The Hague after judges decided to release the 73-year-old on condition that he stays in an as-yet-unnamed country pending an appeal by the prosecution.
Prosecutors however said they plan to appeal the acquittal and sought guarantees that the men would return to court later if required.
Gbagbo's family have said he would ultimately like to return to Ivory Coast but indicated he may first go to Belgium, where he has relatives.
He ruled Ivory Coast from 2000-2011. He has spent seven years in custody, in The Hague.