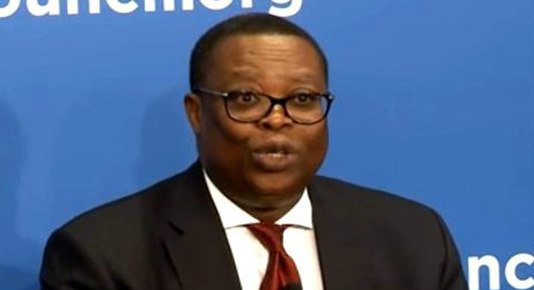 The trial of former Director General of the National Intelligence Agency, Ayodele Oke and his wife, Folashade, is expected to now commence next week Wednesday.
They were scheduled to be arraigned on Friday before Justice C.J. Aneke in connection with the sums of  $43,449,947, £27,800 and N23,218,000 (totalling N13bn) removed by the EFCC from Flat 7B Osborne Towers, Ikoyi, Lagos linked to them.
On Friday, however, the EFCC failed to produce them in court.
The EFCC prosecutor, Rotimi Oyedepo, who came to court without the defendants, asked the court registrars to reschedule the arraignment till Wednesday, February 6
The couple is facing a four count charge of money laundering and corruption after several millions of dollars was found in an apartment in Ikoyi, Lagos.