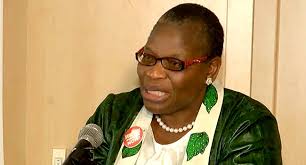 A former presidential candidate, Oby Ezekwesili said the Independent National Electoral Commission's position will have little effect on her decision to withdraw from the Presidential race.
Addressing a press conference in Abuja, Ezekwesili hinted that she would support an alternative to the two leading political parties in the country.
She dismissed the allegations of mismanaging campaign funds donated to her, saying the accusations are baseless and unfounded.