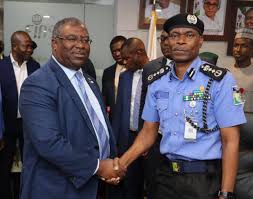 The Federal Inland Revenue Service(FIRS) is collaborating with the Nigeria Police Force to go after wealthy tax defaulters.
FIRS Chairman, Babatunde Fowler disclosed this when he played host to the Acting Inspector-General of Police, Mohammed Adamu in Abuja.
The FIRS boss said nearly 45,000 tax debtors had over N100 million debt in their account while another 49,000 tax debtors have defaulted in 2019.
On the revenue side, the tax boss says a recovery bid had brought in N23 billion from some debtors.
The acting IG on his part promised to support the FIRS in its revenue generation task.