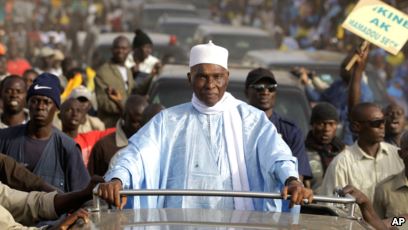 Former Senegalese President, Abdoulaye returns home
Senegal's former President Abdoulaye Wade has returned to his country following his recent calls for the boycott of upcoming presidential election.
Wade, who held power from 2000 to 2012, spent nearly two years in France after suffering a bitter defeat to current President Macky Sall, his former prime minister turned arch-rival, in March 2012.
According to reports, in a recent video recorded from his home in France, Mr Wade said he was working on "an action programme" for the boycott.
Last month, two of Senegal's best known opposition figures, were barred from running in elections by the country's Constitutional Council.
Under Senegalese law, the sentences effectively ended their chances of running in the Feb. 24 poll and the Constitutional Council confirmed this outcome on Jan. 14.
The opposition said the sentences were part of the president's plan to silence popular opponents so he can secure a second mandate.