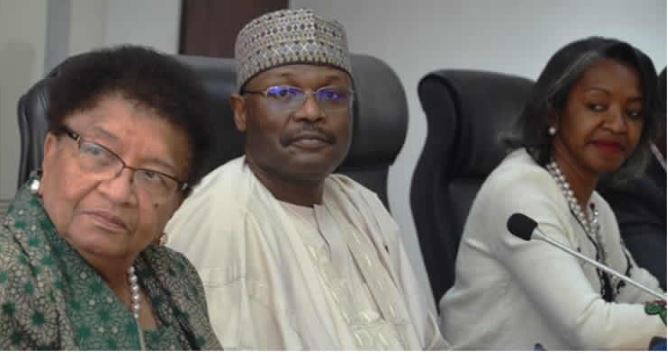 As Preparation for the Presidential Election scheduled for the 16th of February intensifies, the Independent National electoral Commission and security agencies have assured Nigerians of a Credible poll.
The head of ECOWAS election observer mission Ellen Johnson Sirleaf who is already in Nigeria, has kick started her job with a meeting with the INEC chairman Yakubu Mahmood.
The Former Liberian President who was at the INEC headquarters in Abuja, said she needs to understand the Country's electoral process and ensure the electoral body delivers on it's promise of a free and fair election.
The Chairman who expressed his gratitude to the ECOWAS observer group for accepting INEC's invitation, said he is looking forward to the reports and recommendations from the mission.