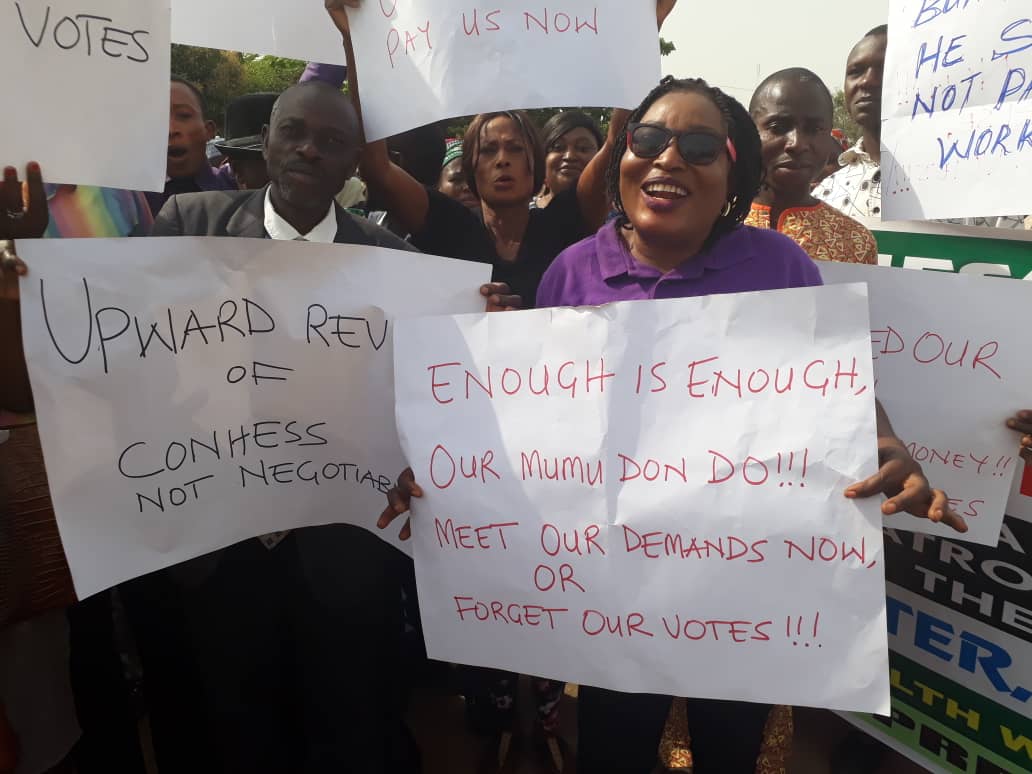 Activities at the University of Abuja Teaching Hospital, Gwagwalada, were paralysed in the early hours of Monday as health workers begin 3-day nationwide rally.
Health workers will in the next three day shun work between the hours of 8am and 12noon to press home their demand for the upward adjustment of their salaries in line with the Consolidated Health Salary Structure, CONHESS.
They also want immediate payment of their April and May 2018 salaries allegedly withheld by the Federal Health Ministry as a result of work down-tool.
The workers said they would not hesitate to embark on a full blown indefinite strike should government fail to accede to their request.
While the rally lasted on its first day, patients and their relatives are the worse for it.
At the Accident and Emergency Department of the hospital, patients requiring urgent attention were left unattended.
Patients on admission also lament the absence of the health workers and urge government to look into their demands.