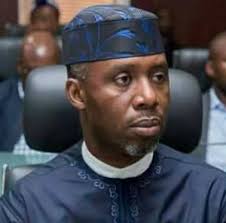 The road to the 2019 general election in Imo State has gone from the streets to the pulpit, with top political candidates choosing to give thanks and seek the face of God.
Governor Rochas Okorocha, who is now running for senate emphasized that last Sunday event is significant in ensuring continuity to consolidate on good governance and development witnessed in the last 8 years.
Prayers were held for the Governorship candidate of the Action Alliance, Uche Nwosu who said the service is an opportunity to offer prayers for a peaceful democratic process and and ask for God's mercy to enable him emerge victorious at the poll.
Similarly, as Nigerians go to the polls in a few days, prayers have been offered for peaceful, free and credible elections devoid of violence.
The success of the General election took the center stage at the Gospel Faith Mission International church service as the congregation prayed fervently.
They said the special programme is necessary because of the tension some supporters of some of the candidates have caused on social media.
The clergyman, stressed that this week is very crucial to the unity of the country.