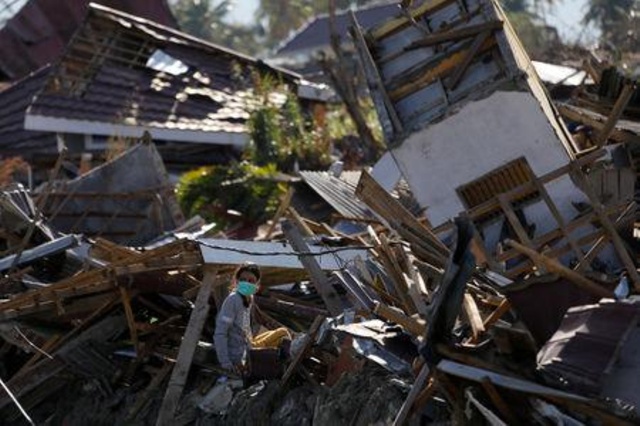 Indonesia earthquake & Tsunami: Death toll exceeds 2,000
The death toll of victims involved in the earthquake and Tsunami that occurred in Indonesia have exceeded 2,000.
Rescue workers have been asked to step up their search for more victims with the hope of finding more bodies as they can before this week's deadline for their work to halt.
The national disaster mitigation agency says it will call off the search from Thursday, citing concern about the spread of disease.
The agency also said;
"Perhaps as many as 5,000 victims of the 7.5 magnitude quake and tsunami on Sept. 28 have yet to be found, most of them entombed in flows of mud flows that surged from the ground when the quake agitated the soil into a liquid mire.
"Most of the bodies have been found in the seaside city of Palu, on the west coast of Sulawesi island, 1,500 km (930 miles) northeast of the capital, Jakarta.
More than 10,000 rescue workers are scouring expanses of debris, especially in three areas obliterated by soil liquefaction in the south of the small city.
One of the rescue workers said;
"We're not sure what will happen afterwards, so we're trying to work as fast as possible"