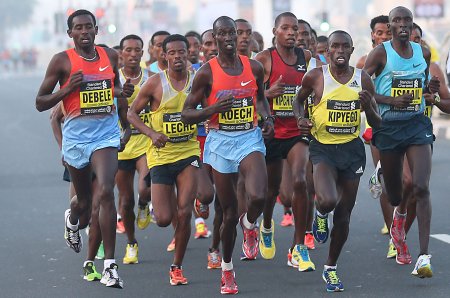 In exactly one month from now Nigerian athletes will be challenging their East African rivals to the top prize of the 2017 Lagos City Marathon in the country's commercial capital.
More than 20,000 athletes are expected to participate in the competition which holds on the 11th of next month.
Kenya's Abraham Kipton led a strong field of foreign elite long distance athletes to win the first edition of the race in 2016.
But with their eyes on the 50,000 dollar top prize Nigerian athletes led by Olamide Oluwaseun and Philips Sharabutu have been preparing very hard to challenge Kipton and his compatriots as well as their Ethiopian rivals in the 42 kilometre race.
More elite runners have signified their interest to compete in the Marathon.