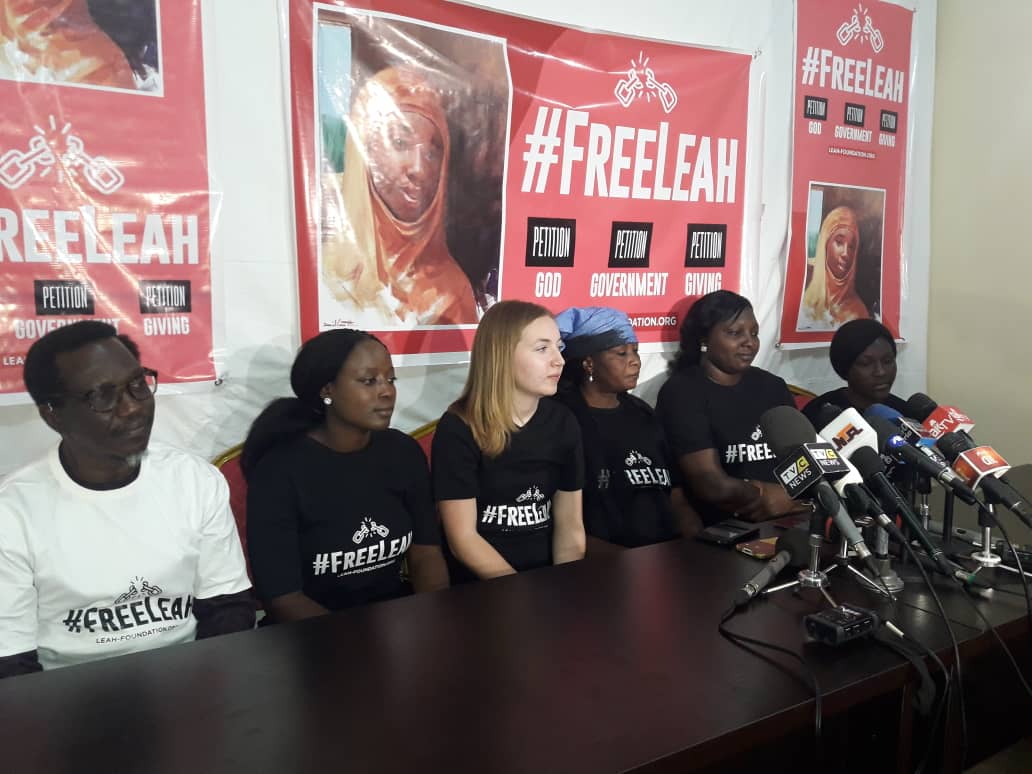 Leah Sharibu's mother is pleading with the government to fulfill the promise they made to ensure the release of her daughter. She said she recieved a call from the president and that raised her hopes…but so far there is no sign of her daughter gaining freedom.
Adonai Adams, a teenager like Leah from Northern Nigeria added her voice to the growing advocacy to free leah sharibu. Rebecca a teenager from the US also joined the #FreeLeahSharibu advocacy.
The press conference is a petition to the government to expedite the unconditional release of Leah Sharibu from Boko Haram captivity.
On the 19th February , 2019, It would be excatly a year since she was abducted.