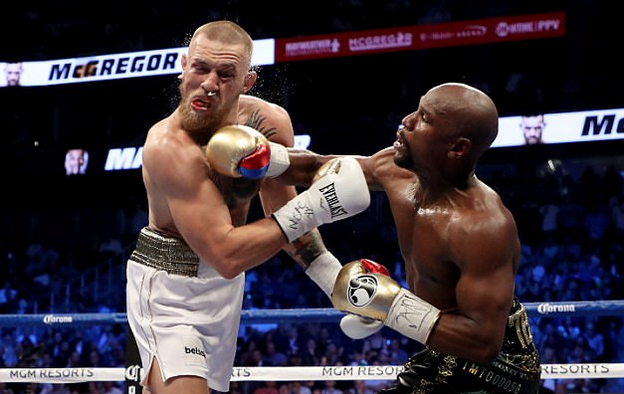 Mayweather vs McGregor fight generates over $600m
Floyd Mayweather and Conor McGregor's much-hyped Las Vegas boxing match generated more than 450 million pounds.
Former 5-weight world champion Mayweather stopped Irish UFC fighter McGregor in the 10th round.
It made 4.3 million pay-per-view buys in North America, second only to Mayweather and Manny Pacquiao's 4.6 million pounds in 2015.
The remarkable results are all the more impressive considering that the planning, marketing and execution took place across a span of just 72 days from the initial announcement to fight night.