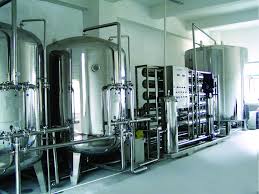 The Ogun state government has emphasized the need for water treatment plant, designed to purify industrial waste water for reuse. The Commissioner for environment, Bolaji Oyeleye made this known while inaugurating effluent treatment plants situated in Ota, Ogun State.
He noted that access to clean water is not negotiable and industries must have Effluent Treatment Plant in place.
The commissioner also urged industries who have not cited the plant in there facility to do so, in order achieve a cleaner and safer environment.