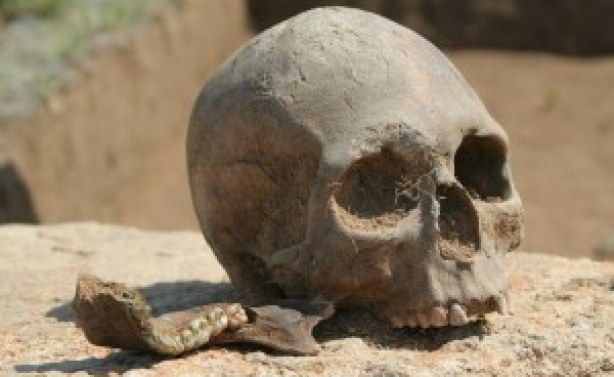 A 40-year old gardener, Valentine Ezeogu, has been arrested in Abuja for being in possession of a human skull. He was paraded alongside other crime suspects at the FCT police command.
In a day and age when technological innovation is pervading the Nigerian society , it is worrying that ritual practice also seems to be on the increase
Investigations by the police revealed that  he planned using the skull for rituals. But the suspect denies the allegation claiming he stumbled across the skull while soil hunting for his garden.
Items found in the suspect's possession include charms, dangerous weapons among others. He will be charged to court as soon as investigations are concluded on the matter.