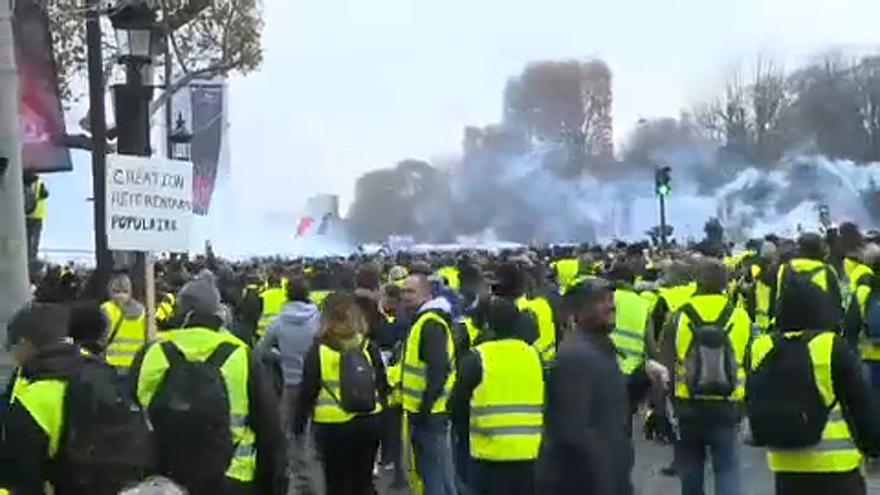 Police fore teargas at 'Yellow vest' protesters
Police fired teargas as thousands of "yellow vest" protesters marched through Paris on Saturday on the 12th weekend of action against the government.
Riot police used tear gas to disperse some protesters who set bins and a scooter alight, although the situation remained relatively calm compared to previous weekends.
The protests began in mid-November over plans to raise fuel taxes before developing into a broader revolt against the government that mobilised tens of thousands of demonstrators nationwide each Saturday.
The government warned on Friday that the police would not hesitate to use flashballs in case of violence by demonstrators after it was authorised by France's highest administrative court.