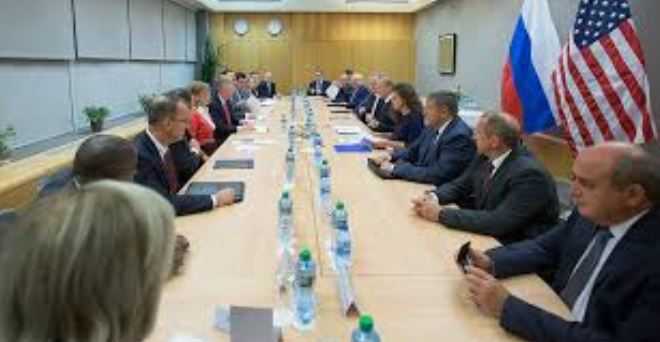 Russia to exit nuclear arms deal treaty in August
The Trump administration has made moves to withdraw from a key missile treaty with Russia that has formed a cornerstone of nuclear arms control efforts for decades, accusing President Vladimir Putin's government of breaching the pact and raising fears of a new Cold War-style arms race with Moscow.
Russia is expected to also exit the Intermediate-range Nuclear Forces Treaty in six months as part of a symmetrical response to the U.S. pullout.
The U.S. announced its decision to withdraw from the decades-long landmark nuclear arms control pact with Russia last Friday.
In response, Russian President, Vladimir Putin, announced his country will suspend its participation in the treaty and will not initiate any further international negotiations.
The treaty was signed in 1987 between the former Soviet Union and the United States, the first-ever pact by both nations on nuclear disarmament.