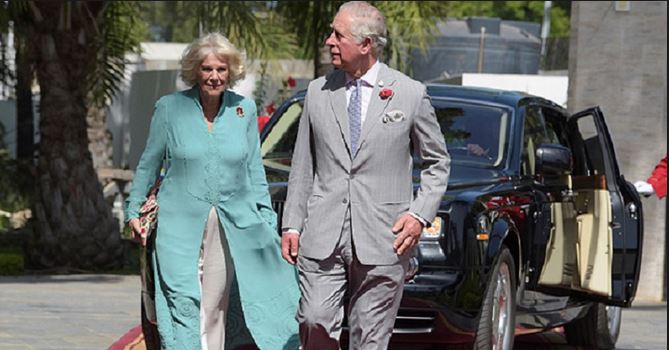 The Duke of Cornwall arrives Lagos
The Duke of Cornwall has arrived Lagos. He was received by the deputy governor Idiat Adebule and the SA to the governor on foreign affairs, professor Ademola Abass.
Officials of the British military advisory training team were also on hand.
Prince Charles immediately proceeded to the Navy dockyard where he was received by the Chief of Naval Staff, Vice Admiral Ibot Ete Ibas and the ceremonial guard and band. He boarded the NNS EKULU and also observed the maritime security demonstration.
The chief of naval staff, Ibot Ete Ibas said the visit of the Duke to the naval dockyard speaks a lot about the strength and efficiency of the Nigerian Navy.
He added that it will further boost the image of the navy as well as the country.
The Prince and his wife Camilla, Duchess of Cornwall, landed in Gambia in their first leg of official visit in West Africa States on October 31, the tour is expected to end on November 8 in Nigeria. The tour is aimed at strengthening ties with Commonwealth nations.