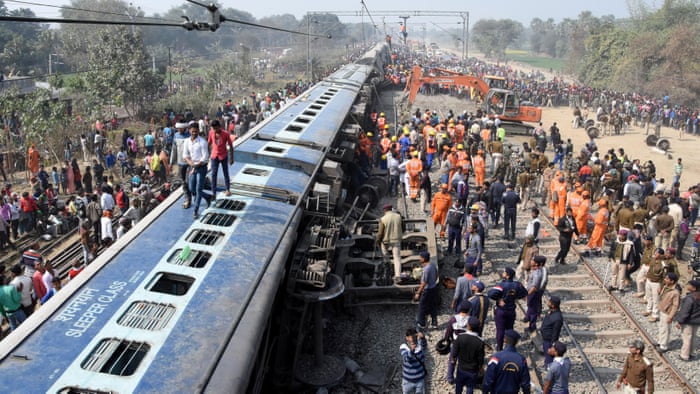 Train derails in India, kills seven persons in India
At least seven people were killed and several others injured after 11 coaches of a New Delhi-bound train derailed in India's eastern Bihar state.
General Manager of East Central Railway (ECR), L.C. Trivedi, said around 10-15 people were injured in the accident and they were immediately provided with first aid.
Rescuers were searching for the coaches for people who may be trapped inside.
The cause of the accident has yet to be identified. Local media reports said that a rail fracture may have led to the derailment of Seemanchal Express that took place about 30 kilometers (20 miles) north of state capital Patna.