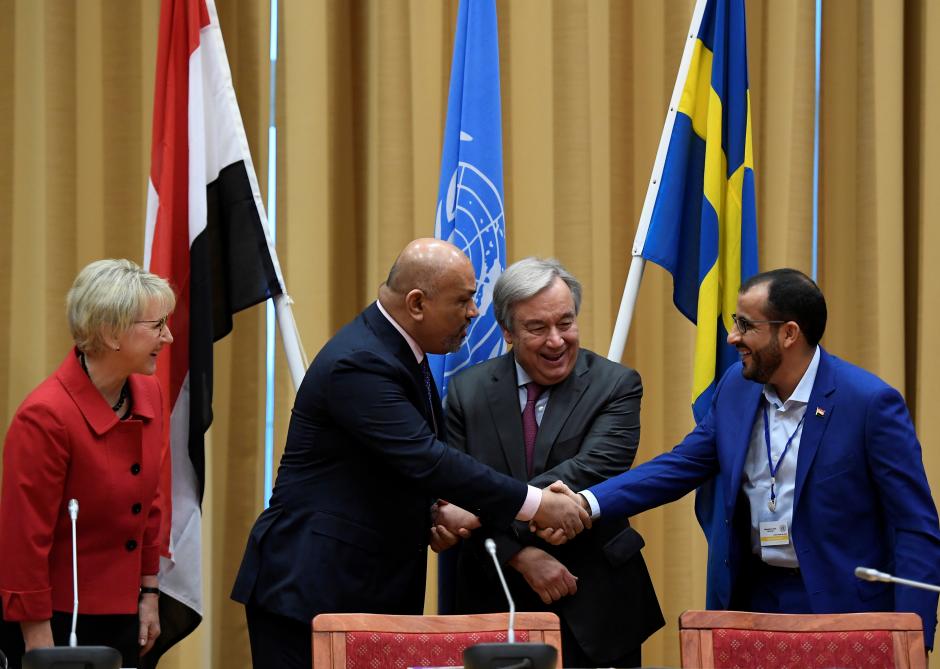 U.N. Envoy returns after Sweden talks to implement ceasefire
U.N. special envoy to Yemen, Martin Griffiths arrived in Sanaa on Saturday in the latest round of talks to try and get a ceasefire agreed in December implemented by Yemen's warring parties.
The Iranian-aligned Houthi group and the Saudi-backed government of Abd-Rabbu Mansour Hadi agreed in December 2018 to cease fighting in the key port city of Hodeidah and withdraw forces.
The agreement, the first significant breakthrough in peace efforts in five years, was part of confidence-building measures intended to pave the way for a wider truce and a framework for political negotiations.
The international community has been trying for months to avert an all-out government assault on Hodeidah, the entry point for most of Yemen's commercial goods and aid supplies, and a lifeline for millions of Yemenis on the verge of starvation.