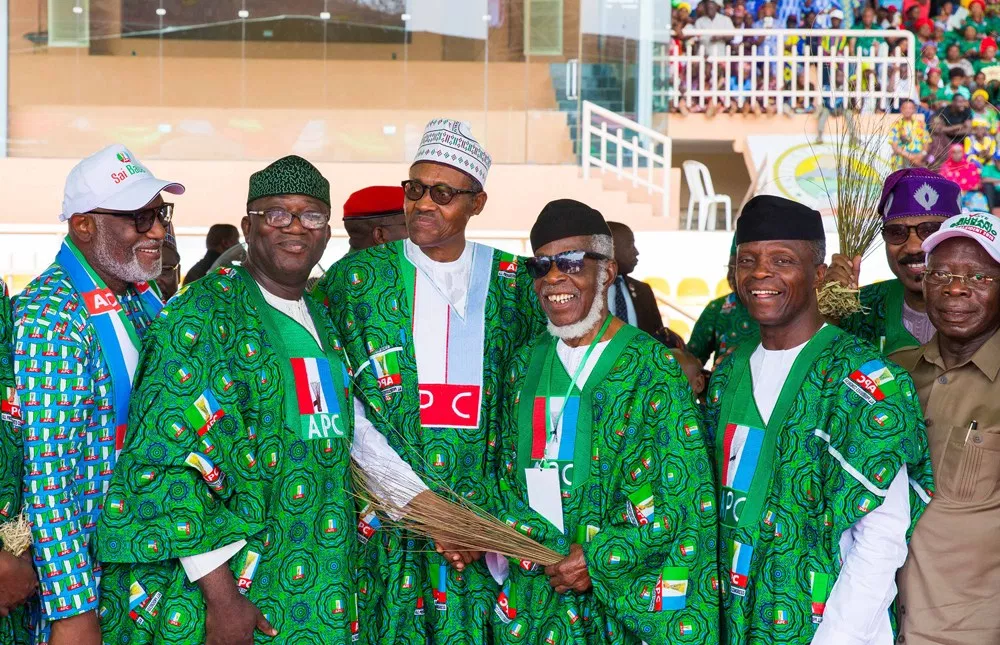 President Muhammudu Buhari has again promised to provide more infrastructural facilities across the country if he is given another chance to govern Nigeria.
The president made the promise in Akure at the All Progressives Congress Presidential rally.
President Buhari noted that more people oriented projects would be executed in the country if he is reelected.
He added that modern equipment would be purchased for the Nigerian military to tackle insurgency and other criminal acts.
The National Chairman of the Party Adams Oshiomole urged the people of Ondo state to vote for the APC in the coming elections.
He also advised them not to vote for the Peoples Democratic Party because of the party's failure in the past.
The national leader of the APC, Asiwaju Bola Tinubu described the sixteen years of PDP rule in the country as a major set back of the nation's development.
Meanwhile, the authentic Afenifere, the Pan – Yoruba socio – cultural group has dissociated itself from the splinter group that endorsed the Presidential candidate of the People's Democratic Party.
Afenifere Leader, Pa Ayo Fasanmi was speaking in Ado Ekiti at the APC Presidential Rally attended by five of the six Southwest Governors.
According to him, Afenifere is solidly behind the APC and its presidential candidate Muhammadu Buhari.
Others chieftains of the APC also commented on the purported endorsement of the PDP candidate by some ethnic groups.
President Buhari and other speakers at the rally, explained the details of the APC manifesto that would take Nigeria to the next level.
The Ekiti APC rally pulled an unprecedented crowd to the Ekiti Parapo Pavilion in the state capital.